C-Loans.com is a commercial mortgage portal, which means it is a website where a user can submit a single commercial loan application to a large number of different commercial real estate lenders. The site also contains so many training articles (250+) about commercial mortgage finance that a complete newbie can learn the entire profession of commercial mortgage brokerage for free.

We have just reached an exciting milestone. C-Loans.com recently surpassed one million visits by commercial property owners, real estate brokers, and mortgage brokers.
To appreciate the thrill that this achievement gives us here at C-Loans, Inc., you need to appreciate that commercial real estate finance is a very specialized topic. Residential real estate finance is a consumer product. Tens of millions of people obtain a new home loan every year. In contrast, probably fewer than 50,000 wealthy investors obtain a commercial property loan every year.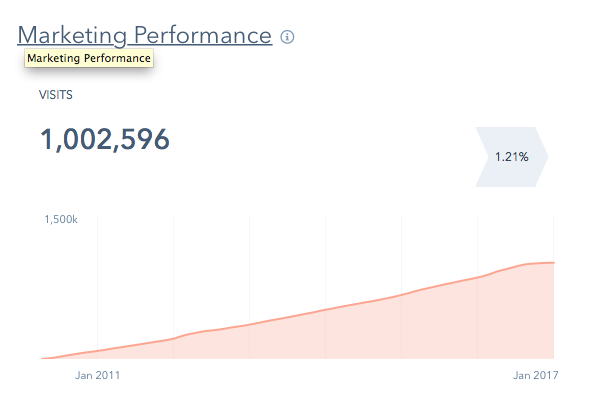 What is a visit? A visit is anytime a visitor reaches your site from somewhere outside of your website domain. That means the person was on a different site (Google, Bing, a link partner's site) and clicked on a link that took them to your site or entered your website URL directly into their browser. Let's suppose you come to C-Loans.com and click on internal links for 20 minutes, that only counts as one visit, no matter how many of our wonderful training pages you read.
There is a huge difference between a visit and a hit. One million visits is probably the equivalent of 15 to 30 million hits. A hit is a single file request in the access log of a Web server. For example, a request for an HTML page with three graphic images will result in four hits in the log: one for the HTML text file and one for each of the graphic image files. While a hit is a meaningful measure of how much traffic a server handles, it can be a misleading indicator of how many pages are being viewed. Instead, advertising agencies and their clients look at the number of pages delivered and ad impressions or views.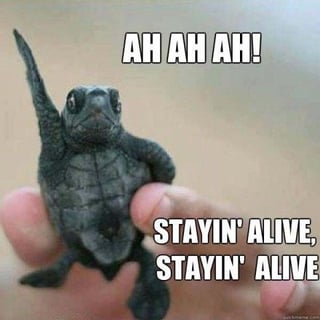 Display advertisers talk in terms of page views. A page view measures how many times someone has viewed an entire page including all text, images, etc. Therefore a single visit to C-Loans.com may result in a half-dozen page views if the visitor arrives on our home page and then goes on to reads five of our excellent training articles.
The most conservative measure of a web site's traffic is therefore the visit, and C-Loans.com has just surpassed one million visits. As I shout on the golf course when I drop a 15-foot putt and win a buck from my howling buddies, "Yeah, baby!" Ha-ha! So thanks, everyone! Your patronage feeds us.
It is interesting to note that we reached one million visits in just six years. We only installed a counter in January of 2011. C-Loans.com, in various forms, has actually been up for over 16 years. We also reached this landmark without paying one penny in advertising. All of our traffice is organic. Organic traffic means that our visitors found us on Google or some other search engine, as opposed to clicking on an advertisement.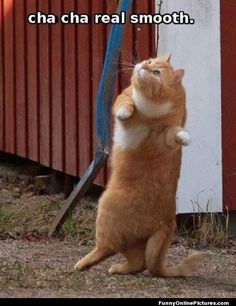 If you have never visited C-Loans.com, you are in for a treat.

If you haven't seen it, be sure to check out our latest commercial mortgage portal.

Do you need a business loan that is not secured by real estate; e.g., an equipment loan, an inventory loan, or an accounts receivable loan?

Do you need a purchase money lender who will actually go to 75% loan-to-value? Do you need a lender who will allow the seller to carry back a second mortgage? Does your client have a balloon payment coming due on his commercial property? Has your bank offered him a discounted pay-off? Does your borrower have less-than-stellar credit? Is your client's company losing money? Is your borrower a foreign national? Do you need a non-recourse loan? Do you need a commercial loan with no prepayment penalty? Is your client's commercial property partially vacant? Do all of your commercial leases run out in the next 18 months? Do you need a lender who will allow a negative cash flow? Do you need a lender who will also look at the borrower's global income - income from salaries, other investments, etc.?

Continue to be on the lookout for the business card of a banker making commercial loans. You can parlay the contents of that single business card for a free directory of 2,000 commercial lenders.

Are you finally ready to learn the profession of commercial real estate finance (CREF)?